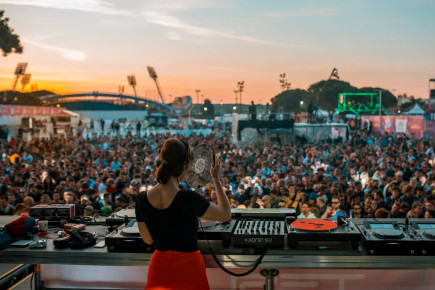 Sea Star Festival 2022
Sea Star is an international music festival that takes place at the breathtaking Stella Maris seaside resort in Umag, Croatia. Being the first big event of the summer season with a 15.000 daily capacity, Sea Star will bring you right back to the dream world of festivals. It is organized by the crew of the world-famous EXIT festival, the first promoter to successfully organize big events in 2021, coping with the challenges of Covid and keeping all visitors both safe and happy.
The festival has several stages spread over the beautiful lagoon with Tesla Main Stage and Nautilus Arena being the biggest ones and hosting some of the hottest acts of the world and regional music scene. Other stages named Beach Groove Stage, Exotic Laguna, Silent Octopus and Electric Waves bring a variety of genres with hip-hop, trap, techno, house, reggae, rock, bass and thus, along with Tesla Main Stage and Nautilus Arena, creating a perfect beach festival atmosphere.