Arena Runke Campsite premantura
Relaxing holiday, Sounds of nature, Jogging and biking trails
This small, intimate camping site is the perfect place for a relaxing and peaceful vacation, ideal for lovers of the great outdoors. Camping Arena Runke has an area which covers just 4 hectares, on the southernmost point of Istria, on a peninsula. Campers have the perfect spot for sunbathing as well as taking in the stunning views of the picturesque Medulin Bay.

Popular Facilities

Free WiFi
Family friendly
Shade
Nature
Diving
Excellent location close to a lush pinewood forest and the charming fishing village of Premantura
View Map
View Gallery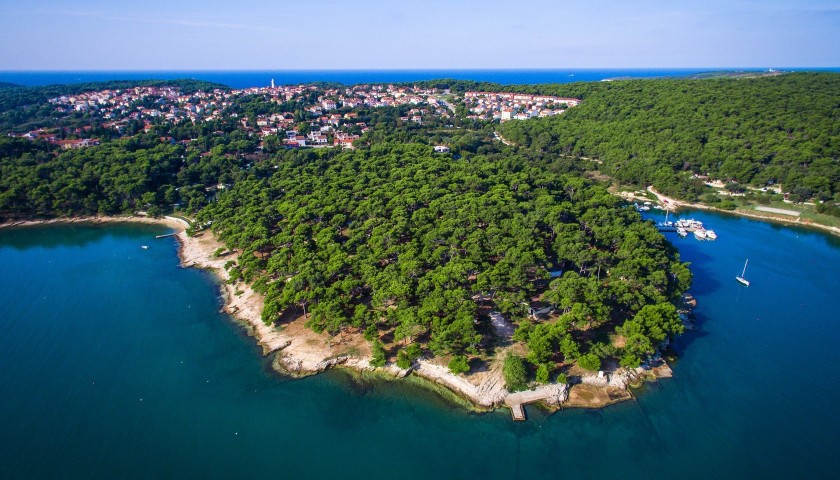 Capacity: up to 8 persons
Electricity supply
Camper/caravan + car or car + tent
Numbered lots
Show More
Close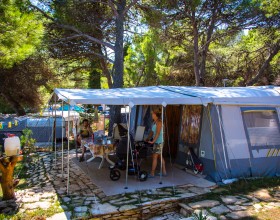 Capacity: up to 8 persons
Electricity supply
Camper/caravan + car or car + tent
Numbered lots
Show More
Close
Contact
Arena Runke Campsite
Lowest rate guaranteed
No hidden booking fees
No cancellation fees
Secure online payment
Exclusive Internet deals
Tailor-made holidays
More than 40 years of experience
24/7 service
Customer satisfaction guaranteed
Best Online Rate Guaranteed
Best Online Rate Guaranteed
On arenacamps.com, you will get the best rate online - we guarantee it. When you book your reservation on arenacamps.com, you can be confident you've received the best rate for your next visit. Some travel sites charge an additional fee to book online. When you book directly with us at arenacamps.com, you'll never pay a booking fee!
If you find a rate on another website that is lower than the best rate on arenacamps.com - and the rate is for the same date(s), same room type, same number of guests, at the same hotel and same rate terms or restrictions - let us know and we will honor the lower rate and discount that rate by 5%.
Arenaturist's "Best Online Rate Guarantee" applies only to online rates available to the general public. Group rates, corporate rates, wholesale rates, affinity/association rates which are part of a travel package do not qualify.
Customer Service will verify the rate meets all of the Best Online Rate Guarantee terms and conditions. Once confirmed you will receive the lower rate and 5% discount. Email us at [email protected]
Secure Booking & Payment
Secure Booking & Payment
For each reservation through arenacamps.com, we guarantee the best online rate. No payment needed at time of booking. Your card is needed to guarantee your booking as you'll pay during your stay. For some special offers advance payment might be needed – for more info check the sales policy of the selected rate plan.
Why Arenacamps?
Why Arenacamps?
• Lowest rate guaranteed
• No hidden booking fees
• No cancellation fees
• Secure online payment
• Exclusive Internet deals
• Tailor-made holidays
• More than 40 years of experience
• 24/7 service
• Customer Satisfaction Guaranteed