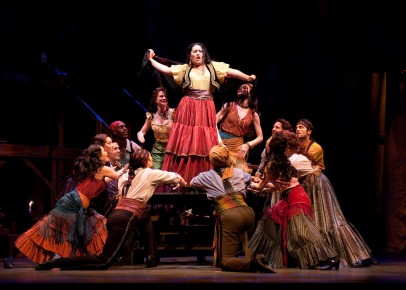 Georges Bizet: Carmen
Pula - Arena
The summer night and the amphitheater are perfectly dramatic
screamed for the story of passionate love, disastrous
jealousy, defiance and freedom. Beautiful music
and the temperamental rhythm of Spanish melodies
make Carmen one of the most popular opera
in history, year after year among the first
the five most advanced countries around the world. allow
that in a hot night, under the clear sky,
the international youth ensemble of opera operas
star, choir, ballet and orchestra of the Rijeka Opera,
in the opinion of critics and audiences - the best in
this part of Europe.
Soloists: Ivana Srbljan, Aljaž Farasin,
Anamarija Knego, Luka Ortar,
Robert Kolar and others ...