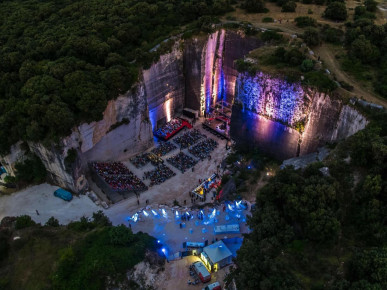 BSH Cave Romane
We are thrilled to announce that we are back in Istria and this time to host a show at one of the most exciting venues we ever organised event at!
We are proud to announce that on Friday August 12th we'll be taking over Cave Romane with the first electronic music event ever taking place at this mind-blowing location dating all the way from the 1st century.
A unique historical and jaw-dropping venue with excellent acoustics promises nothing but a spectacular audio-visual show with one of the leading electronic music acts with equally upstanding support that are yet to be announced.